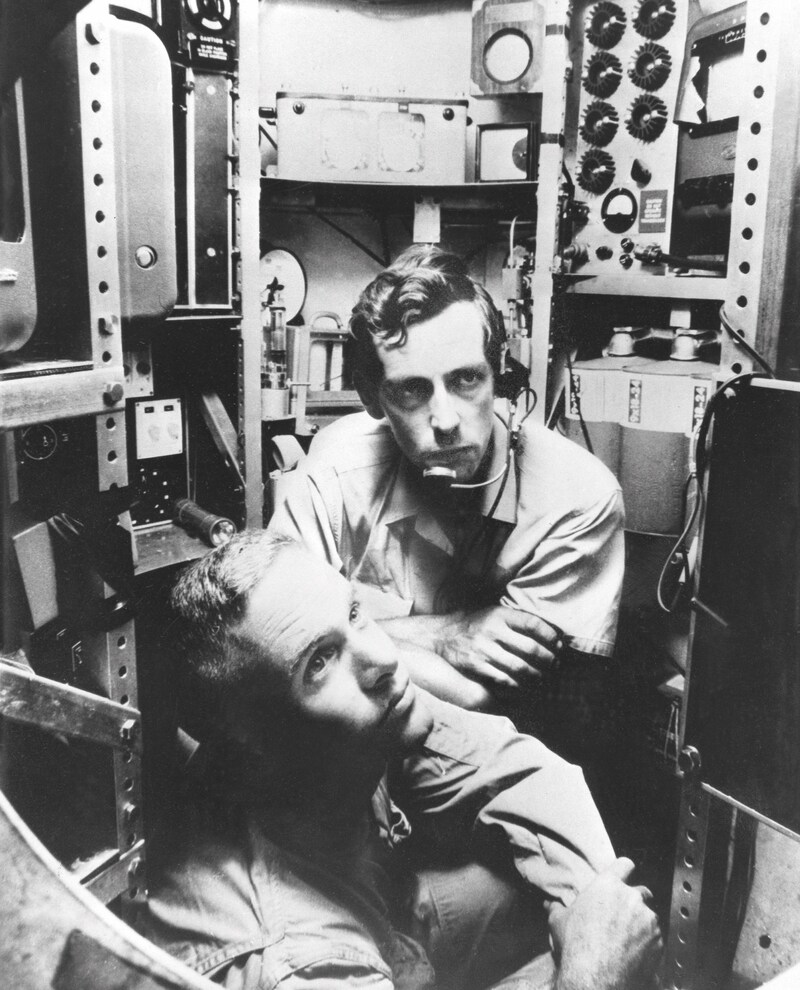 A historic record
In 1960, US Navy Lieutenant Don Walsh and Jacques Piccard set a diving record when they descended to a depth of 10,916 metres (35,813 feet) at the bottom of the Mariana Trench in the Pacific Ocean.
Attached to the outside of their bathyscaphe, the Trieste, was an experimental watch: the Rolex Deep Sea Special. It withstood the phenomenal pressure that reigns at this depth without suffering any damage whatsoever.
The Trieste's historic dive was more than a record-setting voyage. By accomplishing their mission, the two oceanographers opened a window to the world of the abyss, which most researchers had considered devoid of life. The Trieste mission was, therefore, a vital step towards raising awareness of the need to protect the depths of the oceans.
It would take another 52 years for filmmaker James Cameron to repeat Walsh and Piccard's feat. He descended to the bottom of the Mariana Trench in 2012 with another experimental watch attached to the arm of his submersible: the Rolex Deepsea Challenge, specially developed for the occasion.
Discover more on Rolex.org