The Deepsea Challenge is the culmination of years of technological experimentation and progress.
A journey spanning decades, during which deep-sea explorers and Rolex engineers joined forces. With waterproofness guaranteed to a depth of 11,000 metres (36,090 feet), the Deepsea Challenge far surpasses human capabilities to withstand pressure. By offering a reliable and robust watch, capable of accompanying exploratory missions into the abyss, Rolex once again challenges its very own technical excellence.
1960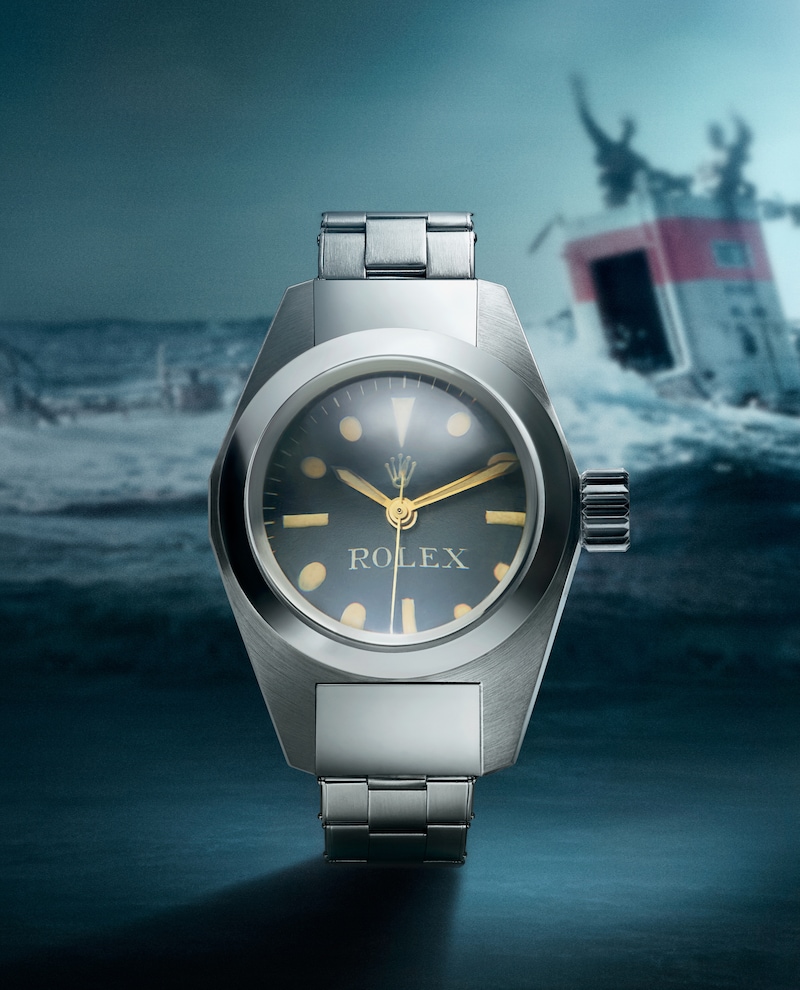 A historic dive
On 23 January 1960, the Deep Sea Special accompanied another diving record, set by oceanographer Jacques Piccard and U.S. Navy Lieutenant Don Walsh in the Mariana Trench. Attached to the exterior of the bathyscaphe Trieste, the watch reached a depth of 10,916 metres (35,814 feet). Beyond the record – so remarkable that it remained unrivalled for over fifty years – this mission off the island of Guam in the Pacific Ocean created a window to the abyss, an underwater world that most researchers until this point considered void of all forms of life. After touching down on the bottom, the two men looked out into the darkness and were amazed to discover many living creatures. After the bathyscaphe's ascent, Jacques Piccard wrote a telegram to Rolex: "Happy to announce that your watch works as well at 11,000 metres as it does on the surface."
2012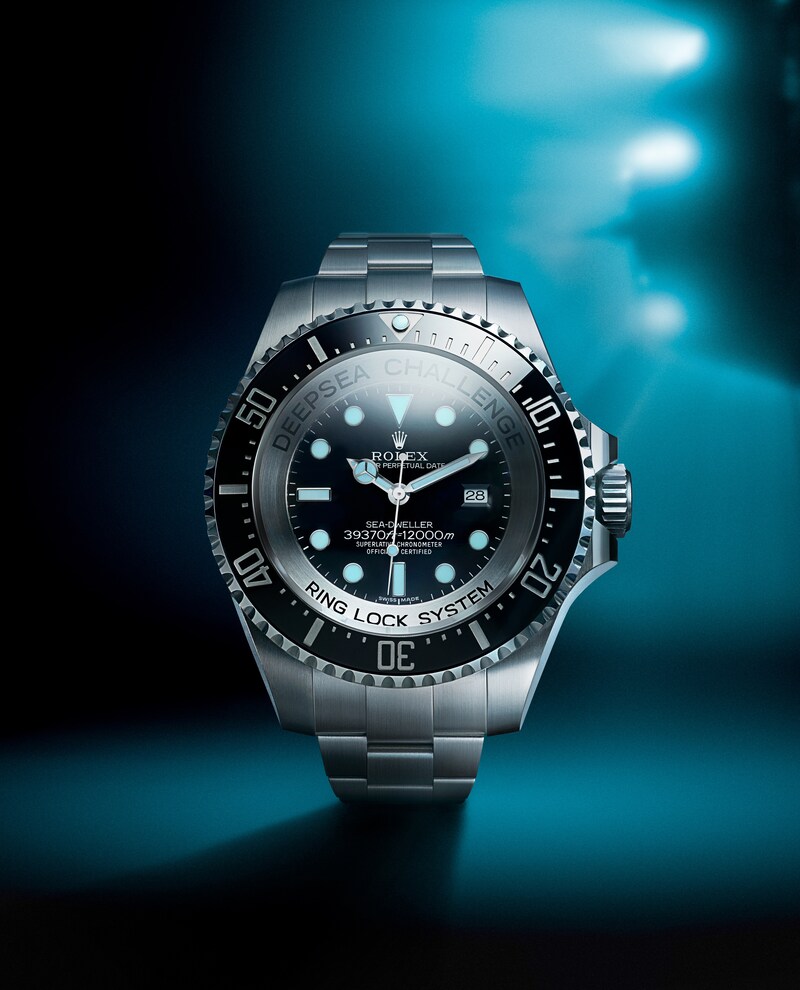 James Cameron's feat
It wasn't until 26 March 2012 that another explorer, filmmaker James Cameron, would take his turn in the Mariana Trench, descending alone and reaching a depth of 10,908 metres (35,787 feet). More than half a century had passed since the historic record set by Jacques Piccard and Don Walsh. Up until then, no one had managed to dive as deep into the depths of the ocean. A new experimental Rolex watch, the Rolex Deepsea Challenge, was to be developed and attached to the manipulator arm of James Cameron's submersible. The fabrication of such a watch presented a two-fold challenge for the brand. That of abyssal pressure, of course, as the watch would be tested to withstand a theoretic pressure of 15,000 metres (49,200 feet) and 17 tonnes of pressure on the crystal, but also that of time for its design, development and production. Thanks to its extensive experience in the domain of underwater exploration, Rolex successfully developed the watch in only a few weeks, when preparations for the DEEPSEA CHALLENGER, created by James Cameron and his team, were taking place. As was the case in 1960, the watch flawlessly withstood the tremendous pressure of the seven-hour dive, three hours of which were spent at the bottom, filming and collecting samples.
2022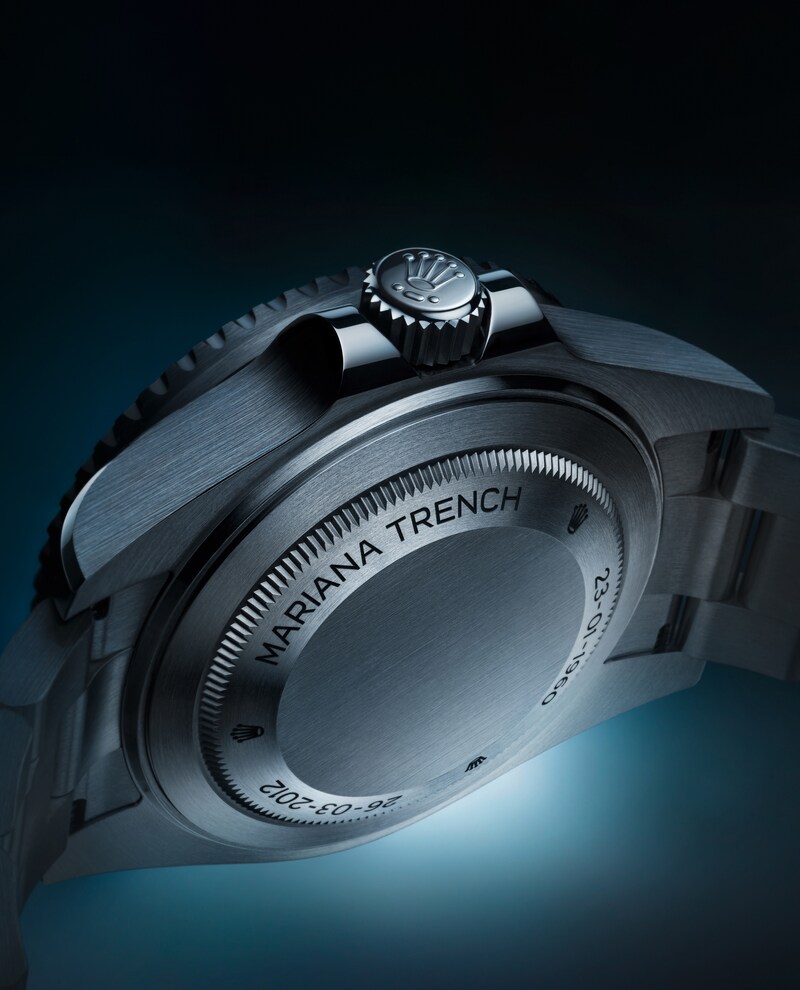 The Quest continues
In homage to these two historic dives, the Oyster Perpetual Deepsea Challenge unveiled in 2022 is engraved with the words "Mariana Trench" as well as the dates "23-01-1960" and "26-03-2012" on the case back. This watch marks a new milestone in the human and technical adventure shared for decades by Rolex engineers and deep-sea explorers. A very special relationship that James Cameron bore witness to during his thank you speech to the Rolex teams: "We share the same values, the pursuit of perfection, precision, and quality, and at the same time, a pioneering and adventurous spirit."