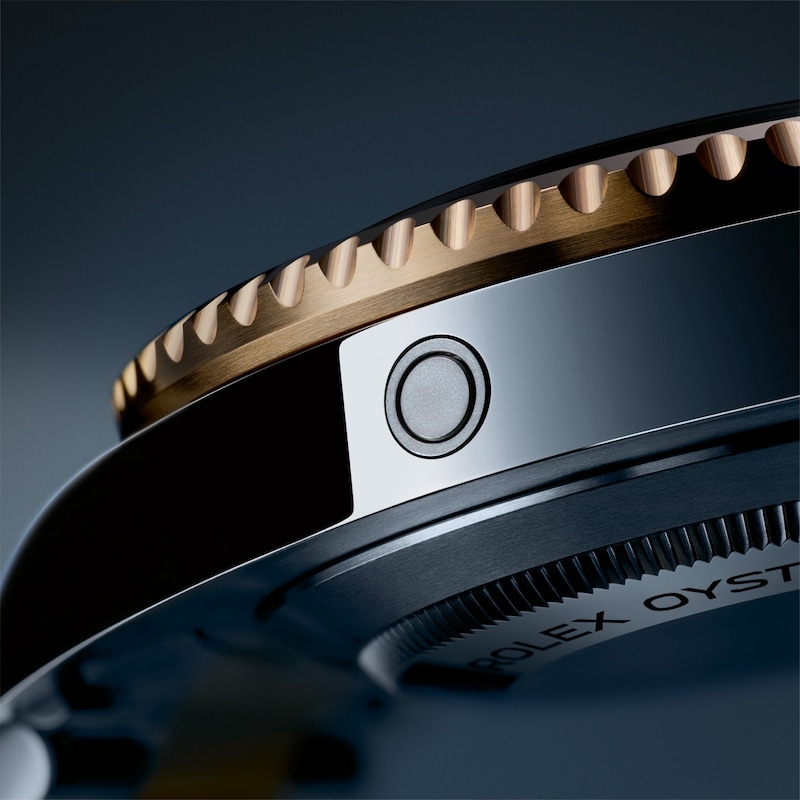 Helium escape valve
Mastering pressure
The helium escape valve, which is exclusive to Rolex and was patented in 1967, the year the Sea‑Dweller was launched, is an intrinsic feature of the model and a major invention for saturation diving. It is screwed to the case and consists of a hermetic cylinder, a piston, a gasket and a spring, acting as a safety valve in case of excess internal pressure.
During descent, the hyperbaric chamber is filled with a mixture of gases, composed primarily of helium, which is vital for the diver's survival. The helium molecules are so small that they penetrate the watch case. During the decompression process, if the helium does not escape fairly rapidly, it can damage the watch, even separating the crystal from the case under the effects of expansion.
The helium escape valve is unidirectional and is automatically activated when the pressure inside the case is greater than the external pressure. It releases the helium atoms, therefore preserving the integrity of the watch during the return to the surface.