The Himalayan Trust and
Tenzing Norgay Sherpa Foundation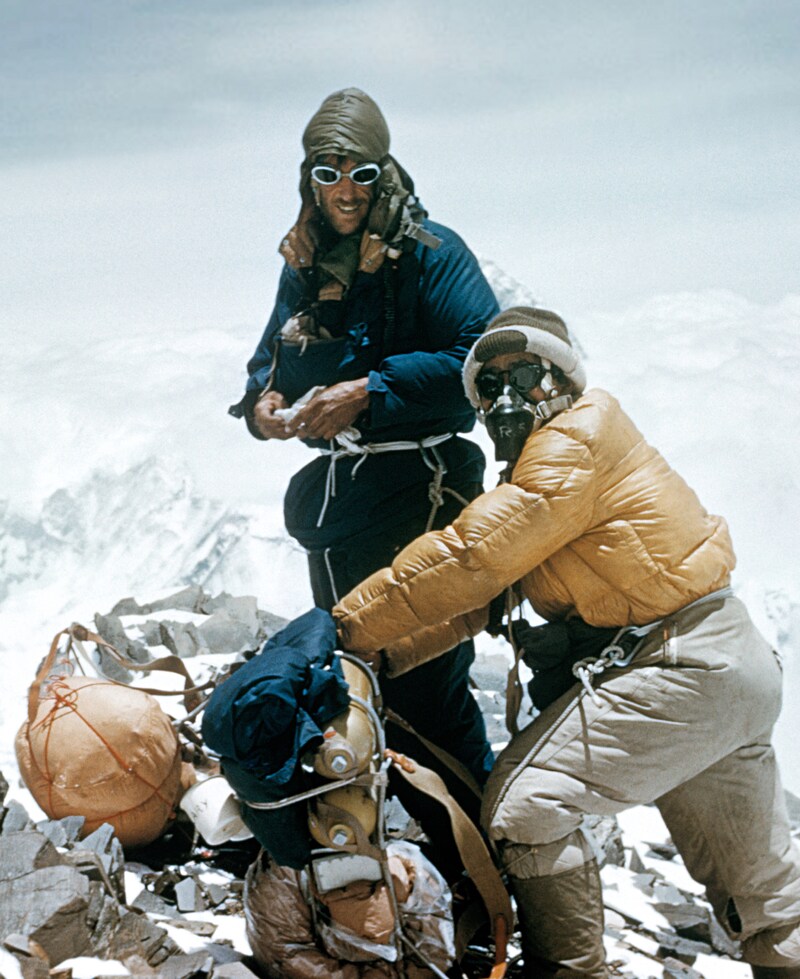 The mountain as a legacy
Following his historic ascent with Tenzing Norgay Sherpa in 1953, mountaineer and explorer Sir Edmund Hillary created the Himalayan Trust foundation. It is now directed by his son Peter, also an experienced mountaineer. The foundation has built two hospitals, 12 rural clinics, 28 schools and clean water systems to help the Sherpa people. It has been supported by Rolex since 2012.
The Tenzing Norgay Sherpa Foundation is also supported by Rolex. Created by Tenzing Norgay's children, it is dedicated to the preservation of Sherpa culture and the promotion of education and healthcare in the mountainous region of Khumbu in Nepal and Darjeeling in Himalayan India. Tenzing Norbu, Norgay's son, wears his father's Rolex watch, a vintage model from 1952.
In 2003, Peter Hillary and Jamling Tenzing, another one of Norgay's sons, took part in a commemorative expedition organized in partnership with the National Geographic Society. Together, they went back to Everest in the footsteps of their illustrious fathers.
Discover more on Rolex.org