At Rolex, we make watches that are built to last a lifetime. The work we do ensures that our watches can be worn in any circumstance and will stand the test of time.
The five-year international guarantee
To ensure the precision and reliability of its timepieces, Rolex submits each watch after assembly to a stringent series of tests. Our confidence in our rigorous quality assurance allows us to provide a five-year international guarantee on all new Rolex watches purchased from one of the brand's Official Retailers.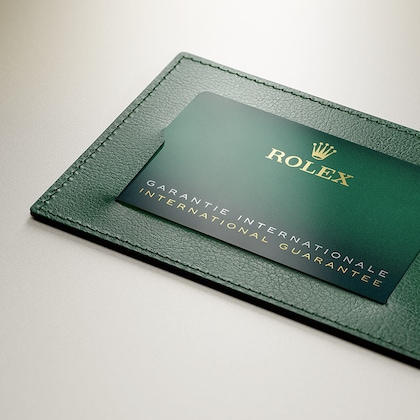 Keep your Rolex original
The Rolex international five-year guarantee, issued by Rolex itself, will be completed and dated by your Official Rolex Retailer at the time of purchase and registered with Rolex.
The guarantee is valid only if (1) the watch has been sold by an Official Rolex Retailer; (2) the guarantee card has been completed in full by the Official Rolex Retailer at the time of purchase; and (3) the guarantee card is presented with the watch, either to an Official Rolex Retailer or to an Official Rolex Service Centre.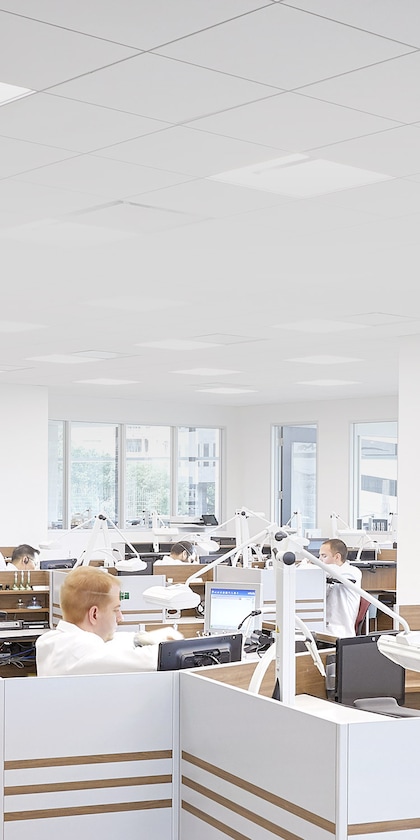 Guarantee limitations
The Rolex guarantee excludes normal wear-and-tear (notably the wear-and-tear of non-metal bracelets and straps), loss, theft, or damage due to misuse. The substitution of components with, or the addition of, components or accessories not manufactured by Rolex will invalidate the guarantee.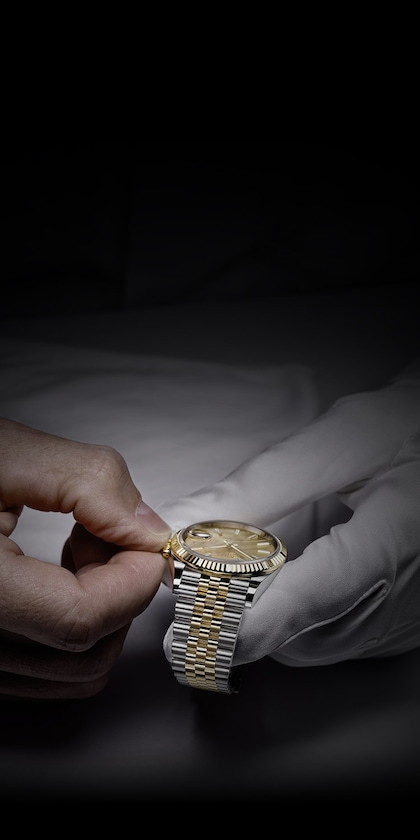 The green seal
A new standard of excellence
The five-year guarantee which applies to all Rolex models is coupled with the green seal, a symbol of its status as a Superlative Chronometer.
This exclusive designation attests that the watch has successfully undergone a series of specific final controls by Rolex in its own laboratories according to its own criteria, in addition to the official COSC certification of its movement.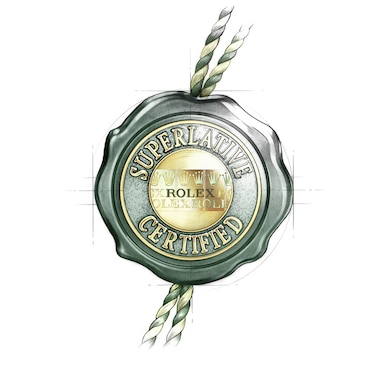 Nearly a century after its creation, the Oyster remains at the forefront of watchmaking. The criteria that made Rolex watches "Superlative Chronometers" have been reinforced to establish a new standard of excellence for mechanical watches. The brand is continuing to push back the limits for mechanical watches, and remains the benchmark of excellence in watchmaking.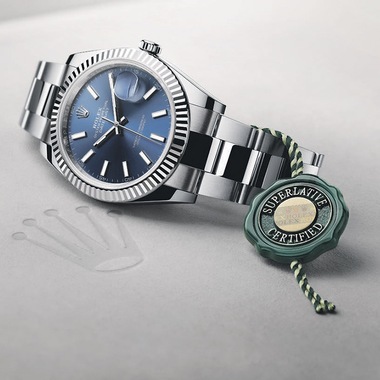 "WE WORK TO A GAUGE THAT CANNOT BE MEASURED BY ANY INSTRUMENTS EXCEPTING OUR OWN."
Hans Wilsdorf, Founder of Rolex, 1927