1971
THE EXPLORER II
Rolex presented the Oyster Perpetual Explorer II, dedicated to polar explorers, speleologists, and all those pushing the boundaries of exploration. The watch featured a distinctive 24-hour hand, an invaluable aid around the poles and beneath ground when you can't tell night from day.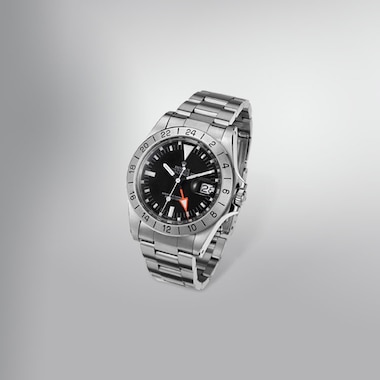 1971
COMEX
A preferential relationship was established between Rolex and the Compagnie Maritime d'Expertises (COMEX), whose divers wore Rolex Sea-Dweller watches while working at great depths. The company, headed by Henri-Germain Delauze, played a pioneering role in deep-sea diving and remains a world-renowned specialist in hyperbaric engineering and underwater work.

The relationship between Rolex and COMEX is as strong as ever today, as demonstrated by the hyperbaric tank developed specially by the Marseille company to test the Rolex Deepsea watches.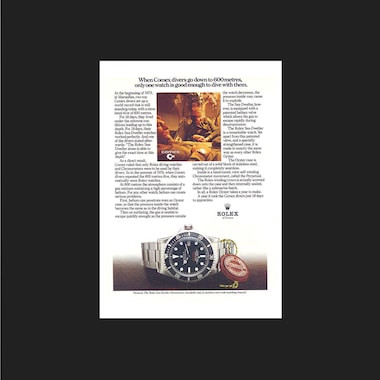 1976
ROLEX AWARDS
FOR ENTERPRISE
To celebrate the 50th anniversary of the Oyster, the Rolex Awards for Enterprise were launched to honour extraordinary individuals who possess the courage and conviction to take on major challenges.
Each Rolex Award for Enterprise is given for a new ongoing project anywhere in the world – one that deserves support for its capacity to improve lives, protect the world's natural and cultural heritage. These projects have touched all aspects of humanity by expanding knowledge or improving life on the planet.
1978
SEA-DWELLER 4000
Rolex launched the Sea-Dweller 4000, waterproof to a depth of 1,220 metres (4,000 feet).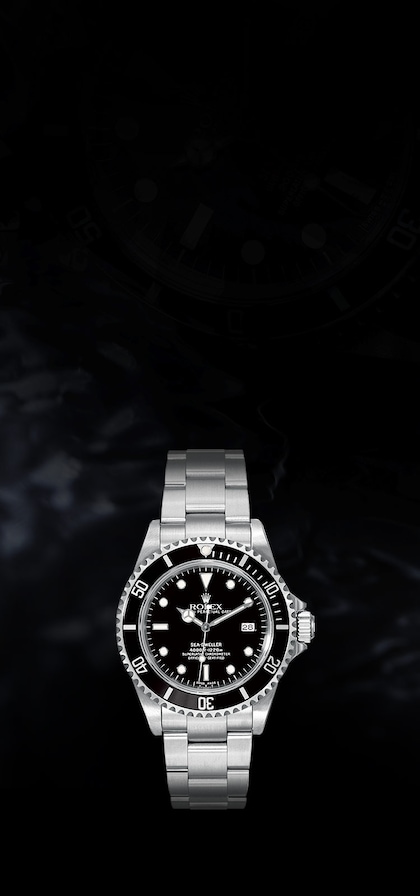 1985
904L STEEL
Rolex's steel watches are manufactured from Rolex's own 904L alloy, known as "Oystersteel" from 2018. Most commonly used in high-technology and in the aerospace and chemical industries, 904L steels are comparable to precious metals for their anti-corrosion properties and acquire an exceptional sheen once polished. In 1985, Rolex became the first watchmaking brand to use this steel from the 904L family for its cases.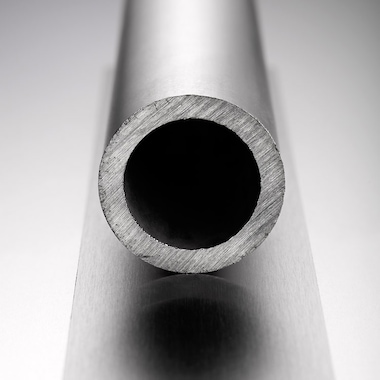 1992
THE PEARLMASTER
A new interpretation of the Lady-Datejust was launched, the Pearlmaster.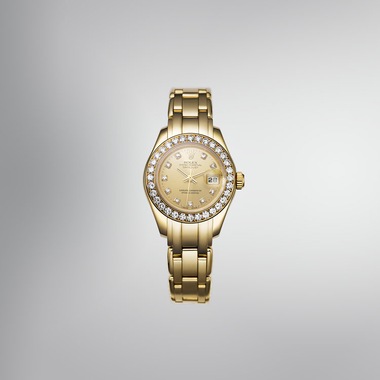 1992
THE YACHT-MASTER
The year 1992 heralded the arrival of the Oyster Perpetual Yacht-Master. This new member of the Oyster family reinforced the ties between Rolex and the sailing world.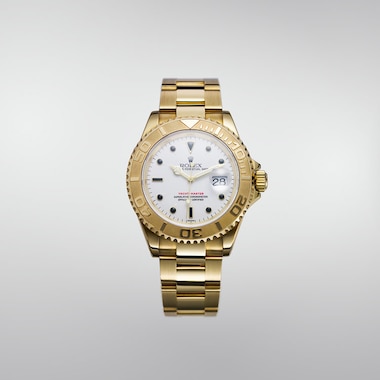 1992
ROLEX & YACHTING
Rolex is the proud sponsor of some of the world's most renowned offshore races.