1926
THE FIRST WATERPROOF WATCH
In 1926, the creation by Rolex of the first waterproof and dustproof wristwatch marked a major step forward. Given the name "Oyster", this watch featured a hermetically sealed case which provided optimal protection for the movement.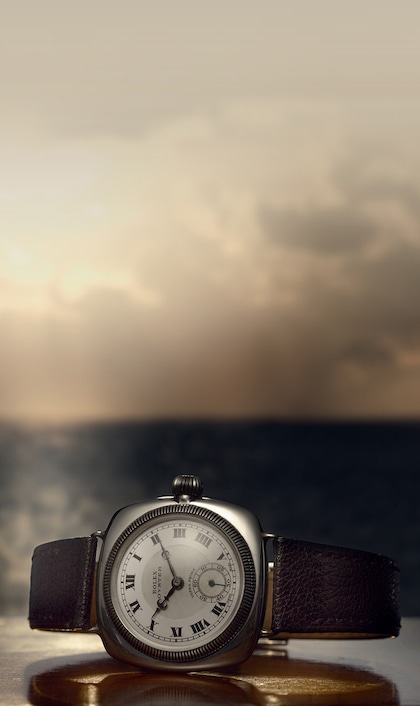 1927
CROSS-CHANNEL CHALLENGE
It is one thing to claim a watch is waterproof. It is quite another to prove it. In 1927 a Rolex Oyster crossed the English Channel, worn by a young English swimmer named Mercedes Gleitze. The swim lasted over 10 hours and the watch remained in perfect working order at the end of it.
1927
THE TESTIMONEE CONCEPT
To celebrate the crossing of the channel, Rolex published a full-page ad on the front page of the Daily Mail proclaiming the success of the waterproof watch. This event marked the birth of the Testimonee concept.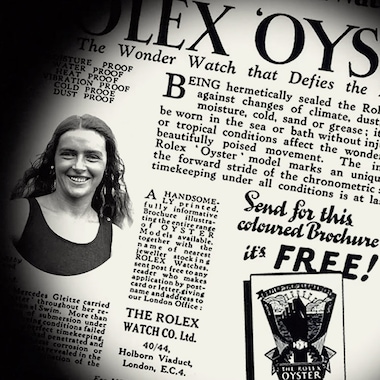 1931
PERPETUAL MOVEMENT
In 1931, Rolex invented and patented the world's first self-winding mechanism with a Perpetual rotor. This ingenious system, a true work of art, is today at the heart of every modern automatic watch.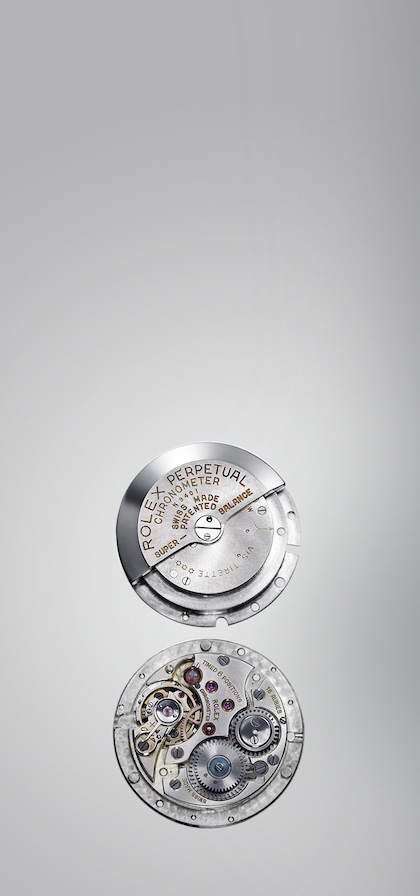 1933
FLYING OVER EVEREST
The first expedition to fly over Everest was equipped with Rolex Oysters. The members of the crew were highly satisfied with the performance of the watches.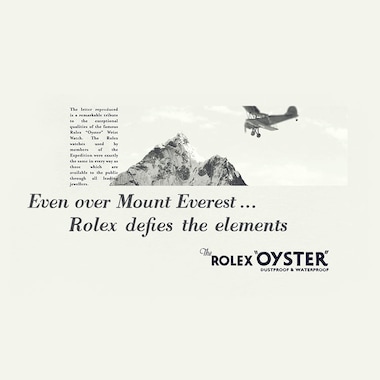 1935
A LIVING LABORATORY
Rolex recognised the formidable opportunity to test, fine‑tune and showcase the technical performance of the Oyster in different arenas. The worlds of sport, aviation, motor racing and expeditions constituted living laboratories for the watches' countless technical attributes.
Sir Edmund Hillary and Tenzing Norgay

Mountaineers

Sir Malcolm Campbell

Racing motorist

Sir Jackie Stewart

Racing driver
1935
SIR MALCOLM CAMPBELL
In the 1930s, Rolex and one of the fastest drivers in the world, Sir Malcolm Campbell, became united by the quest for speed. On 4 September 1935, at the wheel of Bluebird – and wearing a Rolex watch – this "king of speed" set a land speed record of over 300 miles per hour (approximately 485 km/h) at Bonneville Salt Flats in Utah. Sir Malcolm broke the world speed record nine times between 1924 and 1935, including five times at Daytona Beach in Florida.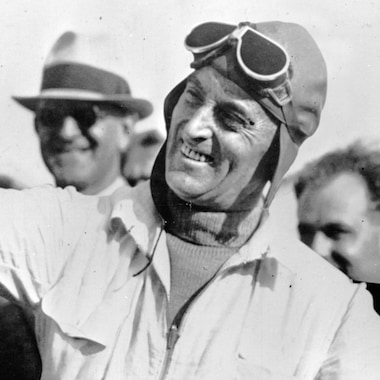 1935
A LETTER TO ROLEX
"I have now been using my Rolex Watch for a while, and it is keeping perfect time under somewhat strenuous conditions", Sir Malcolm Campbell.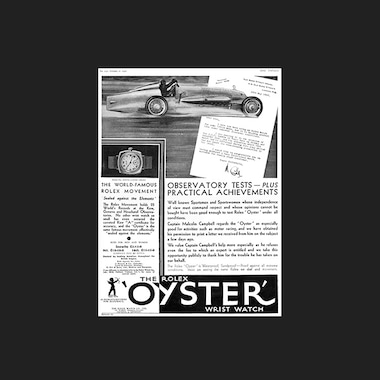 1945
THE FIRST DATEJUST
The year 1945 saw the birth of the Datejust, the first self‑winding wrist chronometer to indicate the date in a window on the dial. A watch of great distinction, the Datejust was equipped with a Jubilee bracelet created specially for it and a fluted bezel, making it immediately recognisable as a Rolex. It is the pillar of the Oyster collection. Initially for men, it became available in various models for women in the course of the following decade.