Reliability
Tried and tested
Few companies have been so consistently identified with the pursuit of excellence, the quest for the absolute, the discovery of original approaches and innovative solutions. Rolex watches have proved themselves from the start in the most extreme conditions imaginable - from the depths of the deepest oceans to the summits of the highest mountains, in the air and on the race track. And to ensure that all Rolex watches can live up to these high expectations, every single one is tested to extremes before it is allowed to leave the Rolex site.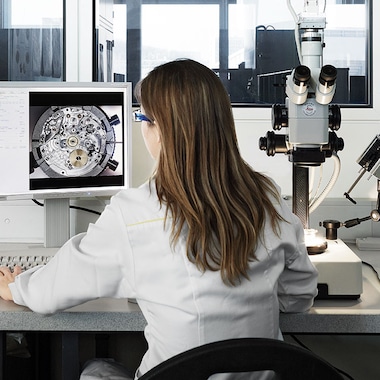 ROLEX WATCHES HAVE PROVED THEMSELVES FROM THE START IN THE MOST EXTREME CONDITIONS IMAGINABLE.
Crowning security
The Oysterlock
Accidental knocks and everyday gestures – not to mention climbing to rugged summits or diving to great depth – can subject the bracelet and clasp of a watch to the toughest of forces. The new generation Oysterlock fitted on Professional Rolex models underwent 26 different types of drop tests during its development. It was also immersed in tanks of chlorine and salt water with added sand, where it was opened and closed tens of thousands of times – about three times the clasp's given lifecycle – to ensure it will remain fully functional even in the harshest conditions.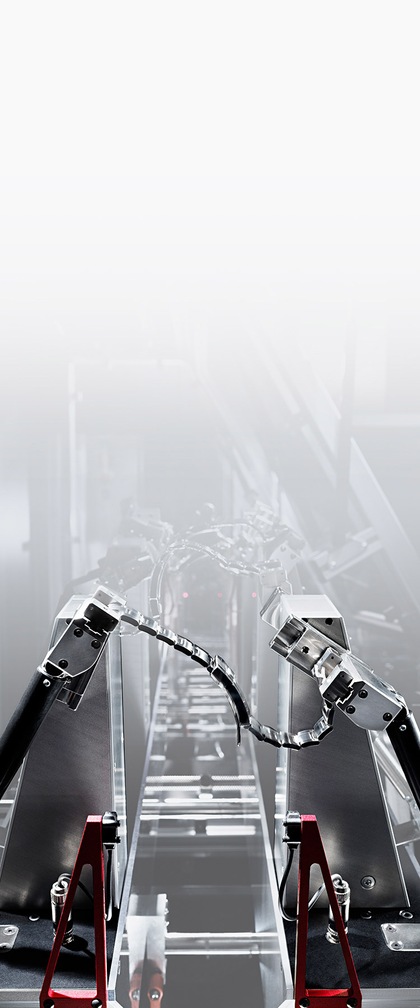 Stringent
Waterproofness
Testing

Defying the elements

THE CRASH TEST
Rolex watches have to pass more than 20 different drop tests before their launch. The most severe homologation test is the bélier, tellingly named after the ram.

STRINGENT WATERPROOFNESS TESTING
All Oyster Perpetual models are equipped with the Oyster case, providing the movement with optimal protection against water, dust and shocks.

YEARS IN A WEEK
At the Plan-les-Ouates site, a flurry of activity from a strange white robot behind a safety-glass screen continues day and night.
Deepsea
test tank

Extreme depths

To guarantee the water resistance of the Rolex Deepsea divers' watch to the extreme depth of 3,900 metres (12,800 feet), Rolex tests every single one made in a specially designed high-performance tank.

At this depth, the force exerted upon the watch is equivalent to a weight of 4.5 tonnes. This test could be destructive, meaning that the slightest weakness in a watch would cause it to implode. Obviously, all Rolex Deepsea watches offered for sale have survived it.
Certified precision
THE GREEN SEAL
The green seal accompanying every Rolex watch is a symbol of its status as a Superlative Chronometer. This exclusive designation attests that it has successfully undergone a series of specific final controls by Rolex in its own laboratories according to its own criteria, in addition to the official COSC certification of its movement. This unique testing of the chronometric precision of the cased-up movement, as well as of the watch's waterproofness, self-winding and power reserve, pushes back the boundaries of performance and makes Rolex the benchmark for excellence in mechanical watches. The green seal is coupled with a five-year guarantee which applies to all Rolex models.