They are modellers, production planners, engineers or watchmakers: dozens of multi-skilled prototype makers at Rolex give shape and function to newly designed components and watches for the first time. They secretly bring timepieces to life years before launch.
In a corner of the design department, a stark workshop bathed in southern light stands out from the more luxurious wood and leather setting of the modern studio where imagination is put to paper – or drawn up on large tablet computers. A new watch case is taking physical shape for the very first time, its complex curves painstakingly filed by hand on the basis of detailed designs. This is a full-scale model, initially milled from a slab of brass and finished to within one-hundredth of a millimetre thanks to the skill and eye of the experienced modeller or design prototypist. Feel and a steady hand count for everything. The modeller even "listens" to his or her file to sense how much metal is being shaved. Such sculpting craft and finesse are accompanied by rigour and a sense of technical precision that match those of a master watchmaker at work on an intricate mechanical movement.
Physical reality
This is the first stage of prototype making, a highly orchestrated phase of the creative and research and development process. Generally two or three of these aesthetic prototypes will be made to refine styling choices and validate the concept. Nothing matches the real thing in order to sense the play of light on surfaces and the emotional appeal of a new form; bright ideas on paper and screen have been known to look duller in real life, and take another path as a result. Furthermore, the visual impact of the whole can change the outlook on individual parts, and their design may consequently be altered.
Ultimately, the design model also has an eminently rational and technical purpose. It harnesses the creative concept and turns it into physical reality, forming the template for the sensing device that will reproduce the exact, three-dimensional measurements of the case for the functional prototypes – the next step in the process of creating a new watch.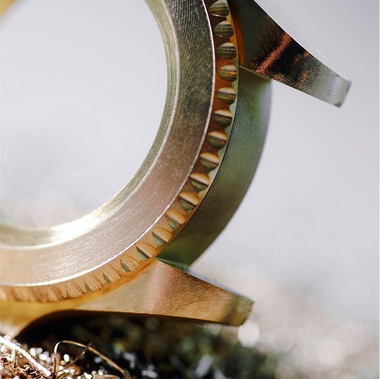 Autonomous Teams
Prototype makers transform detailed design and engineering concepts and specifications into fully functioning timepieces or components, with the exacting precision and finish required of a final Oyster and Cellini model. Their ability, and the demands placed on them, are such that they encompass nearly the whole fabricating skill set and capacity of a watchmaking manufacture in a team of a few dozen people. A single team, for example, can end up making 20 prototype bracelets for a project. In a year more than 500 cases and 300 bracelets may be made to fuel the development and testing process. Nearly 900 prototype dials were used to ultimately arrive at more than 50 dials launched in 2015.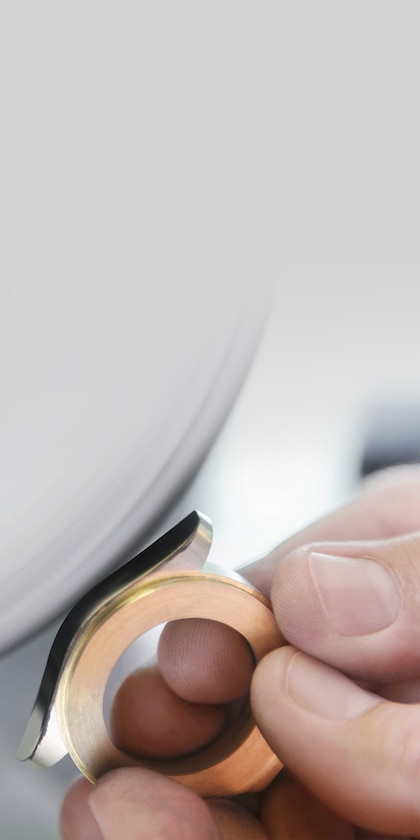 This symphonic effort produces prototypes that are indistinguishable from the final product years before a given watch or movement is due to market, made by what is aptly known as "une manufacture dans la manufacture" – an autonomous watchmaking plant within Rolex. The skills and machinery brought together for prototype development and construction at Rolex rival the entire manufacturing capacity of some high-end watchmakers.
Furthermore, the prototype makers' task is similar to crafting a pièce unique in fine watchmaking and no less demanding. From raw material they create a fully functioning and aesthetically polished one-off watch, or a small series of a dozen watches, even down to any decoration of tiny parts of the movement and gem-set items.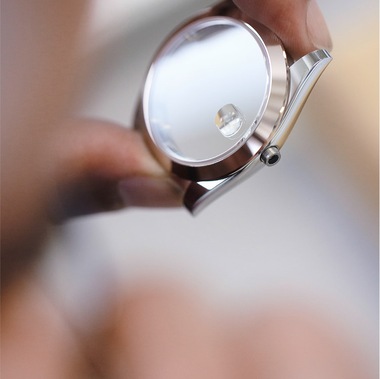 Masters of all Trades
Most prototype makers have at least a good decade of experience in their trades. Many have acquired an astonishing range of specialist skills in different aspects of craft and manufacturing related to their teams – design, case and bracelet fabrication, ceramics, or the mechanical movement – and many continue to do so during their prototyping career.
Such flexibility allows them to handle a wide range of components and fabrication methods, using the same precious metals and other materials used in the final watch to fabricate functional prototypes.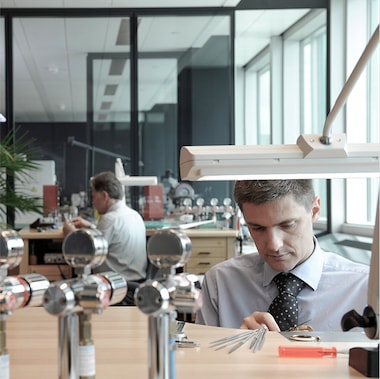 This is where the prototype makers' craft takes on a distinct engineering and mechanical flavour. Computer-controlled (CNC) machining, Electrical Discharge Machining, fine laser welding, milling, polishing… the latest automated machinery rubs shoulders with more traditional, manually controlled lathes. Only the heaviest, large-scale production equipment is lacking in the dedicated prototype workshops.
Despite their immense versatility, prototype makers are masters of all their trades: they set out to achieve zero deviation from the set tolerances. This is all the more critical for those who make tiny parts of the movement, which often command precision measured in microns. Each prototype maker verifies the quality of their own work and is aware of the outcome immediately. Complex gear wheels measuring a few millimetres can be compared with the original industrial design by superimposing images of the two on-screen using a microscope. Every millimetre of the part's surface, magnified 250 times, is scrutinized to ensure that it is faithful to the computer-aided drawing.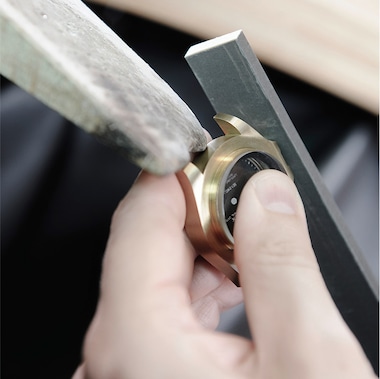 Rejects are extremely rare and where deviation does exist, it was intentional, to compensate for infinitesimal differences between small-scale prototype fabrication and final production methods, and their likely impact on the balance between the different parts in a watch. This gift of foresight is another quality demanded of the prototype maker.
By working on watches years in advance, prototype makers are often the first to make a patented new component or apply new technology. It is their job to find ways of doing so successfully. They have rarely been left wanting, but they are encouraged to flag likely hurdles for full production. Much as rigour, precision and method are essential foundations for their job, so is a capacity for improvisation.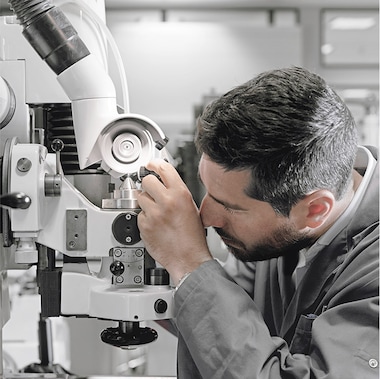 They are capable of creating new tooling or modifying a standard machine in order to be able to make a new component or finish, for example.

With ever greater aesthetic requirements, more complex mechanical watches, more demanding performance and durability criteria, the importance of prototypes and prototype makers has grown continuously over the years. And so has the technology to support this vital activity. Although the appearance and technical performance of independent components as well as the whole, including the movement, can also be scrutinized and tested to an unprecedented degree by computer simulations, prototyping remains crucial. But the combined growth of technology and prototyping capacity has made feasible innovations that were once a figment of the imagination.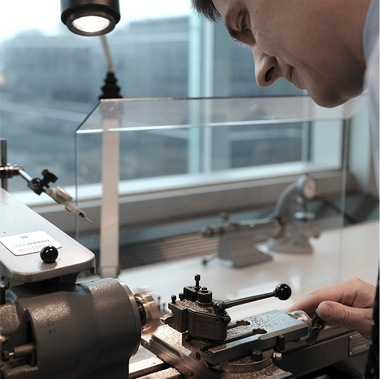 Years ahead of time
First prototypes of the new Chronergy escapement were made about a decade before the new mechanism was launched for the calibre 3255 movement in the Rolex Day-Date 40. Calibre 3255 as a whole took physical shape about six years before its launch. About 10 prototype movements were made in just the space of a year, after individual systems such as Chronergy had themselves been tested as prototypes.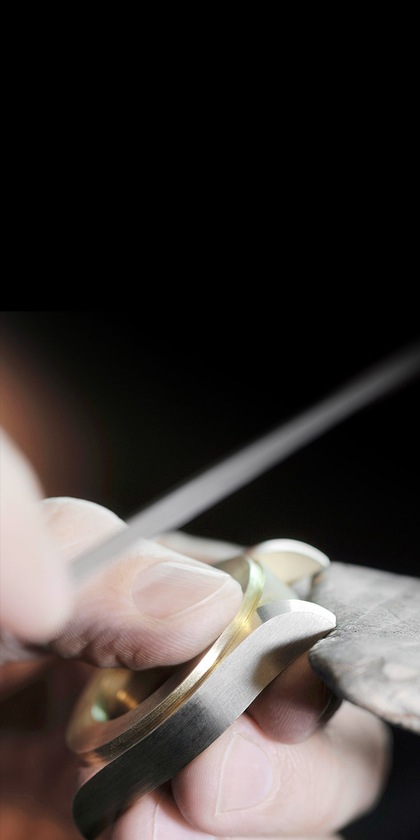 In contrast, it took less than a month for the prototype workshops to build the experimental Rolex Deepsea Challenge from scratch in 2012, working virtually round the clock at times. Their improvisational, yet calculated, work faced a real-life test like no other within weeks of being finished: the watches they made successfully dived to the deepest point in the oceans with James Cameron's DEEPSEA CHALLENGER submersible. By all accounts, the watchmaking feat would not have been possible without such prototype-making capacity.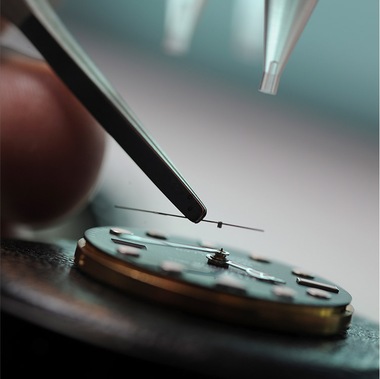 Nonetheless, public demonstrations of skill are rare. By its very nature, prototyping is cloaked in secrecy, and that is the way it shall remain. Prototype makers are left to quietly take pride in crafting each singular item asked of them. But a few might be wearing a Rolex watch that they had a hand in developing several years earlier. Like that Yacht-Master II on a wrist, which conceals a couple of innovative, tiny components that were brought to life for the very first time by its smiling wearers.