2000
4130 MOVEMENT
The 4130 chronograph calibre movement was conceived and assembled exclusively by Rolex in 2000 for the Cosmograph Daytona and incorporates just 290 components – far fewer than a standard chronograph – making it a much admired symphony of simplicity.
2002
MENTOR AND PROTÉGÉ
The Rolex Mentor and Protégé Arts Initiative was founded in 2002 to encourage talented individuals through a unique programme of one‑to‑one mentoring with a major figure in their artistic discipline. Over more than a decade, the Rolex Mentor and Protégé Arts Initiative creative community has expanded across continents and cultures, and now includes more than 80 major creative artists of different generations and backgrounds.
2005
CERACHROM BEZEL
Rolex developed and patented the Cerachrom bezel for specific Professional models to ensure lasting beauty and functionality even after exposure to the most extreme conditions. Fashioned from extremely hard ceramic material, it is virtually impervious to scratches, and its colour is unaffected by ultraviolet rays.
Its diamond‑polished surface presents an exceptional lustre. The engraved 24-hour graduations are coated with a thin layer of platinum.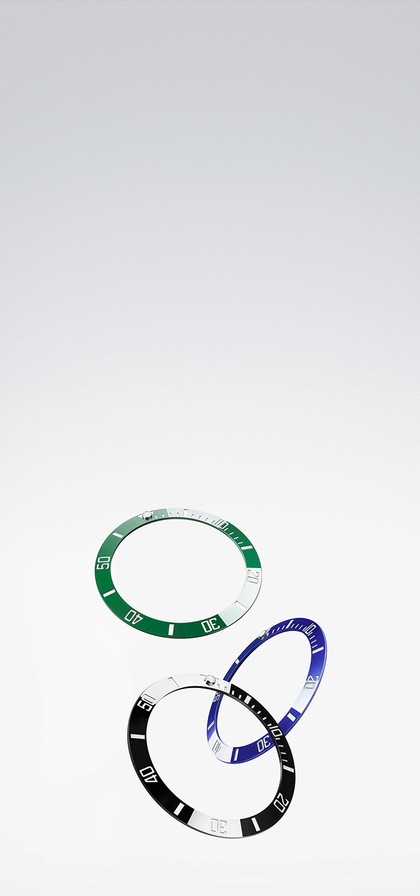 2005
BLUE PARACHROM HAIRSPRING
After five years of research, Rolex created the blue Parachrom hairspring. Crafted from a paramagnetic alloy, it is unaffected by magnetic fields and up to 10 times more resistant to shocks. Historically, the unique blue colour of the hairspring has been a sign of prestige reserved for only the most accurate timepieces.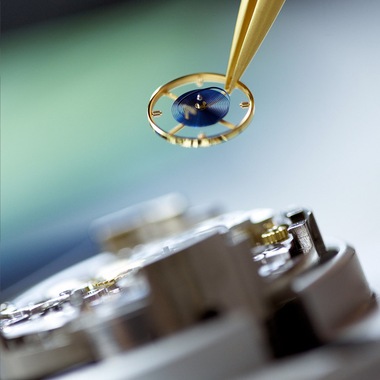 2007
YACHT-MASTER II
The Oyster Perpetual Yacht-Master II regatta chronograph is the first watch in the world equipped with a programmable countdown with a mechanical memory. This unique watchmaking complication consists of an innovative system of interaction between the movement and the case thanks to a rotatable ring command bezel designed and developed by Rolex. This regatta chronograph allows yachtsmen to cross the line as soon as possible after the starting gun.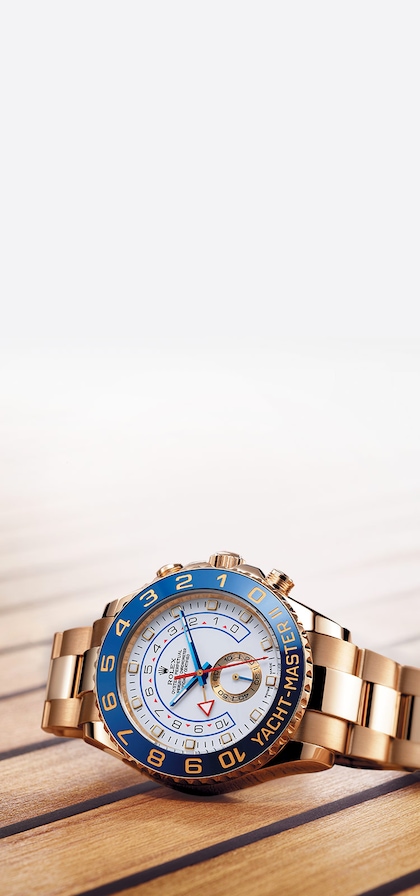 2012
THE SKY-DWELLER
Rolex presented a brand new innovative model, the Oyster Perpetual Sky-Dweller, a technological masterpiece intended for world travellers. In an impressive 42 mm case, it offers a dual time zone as intuitive to read as it is easy to use, as well as a particularly innovative annual calendar named Saros – in tribute to the astronomical phenomenon which inspired it – that requires only one date adjustment a year. To set its functions quickly and easily, it is also equipped with a new interface: the rotatable Ring Command bezel.
2012
THE DEEPEST
PLACE ON EARTH
On March 26th, 2012, filmmaker and National Geographic Explorer‑in‑Residence James Cameron descended into the Mariana Trench, making the first solo dive into the deepest point on earth, and the only dive into the trench since the two-man Trieste expedition of 1960. Only one passenger was on both voyages: a Rolex watch.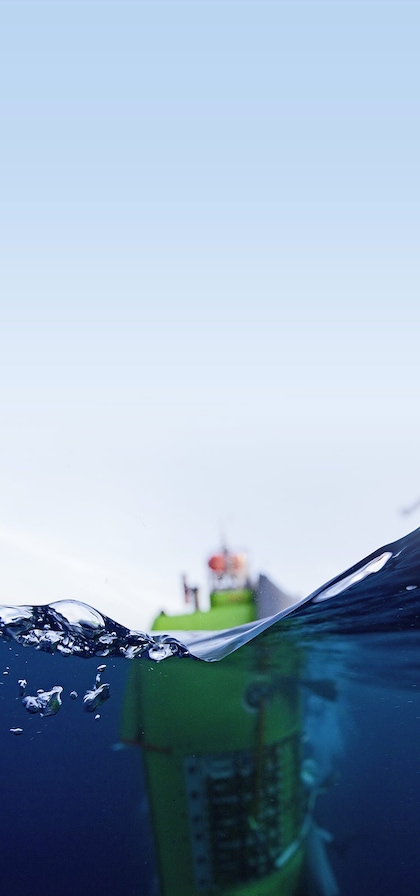 2012
The Deepsea Challenge
The Oyster Perpetual Rolex Deepsea Challenge is an experimental diving watch certified waterproof up to 12,000 metres (39,370 feet), entirely designed and built by Rolex to resist the extreme pressure in the deepest reaches of the oceans. Setting the record for the deepest diving watch in the world.